A Main Street Block Party
Downtown Again is an event that was inspired by The Better Block. It is an all-day event created for Waurikans by Waurikans with a primary vision to use creative placemaking and pop-up shops to actively highlight potential uses for currently vacant spaces, and how much enjoyment can be had on Main Street. Each year has a focus project such as 2018's Farmers Market. The focal point of 2021's event will be the recently renovated Sorosis Park on the corner of D Ave and Main Street. We are proud of this beautiful space and all of the hard work that went into creating such a special place.
Several key elements have become staples to Downtown Again. These include the Downtown Dash 5K, 3v3 basketball tournament, and the outdoor movie to close out the day. Check this page each spring to see what will be happening in May!
2023 EVENT INFORMATION – May 13,
June 3

, 2023
This year's (Not) Downtown Again, will be a fun-filled event for all ages! Join us as we shift off of Main Street to  Legacy Park, located at 1220 W Anderson, on June 3, 2023, from 9 am – 3 pm. The park was previously a golf course, and we're excited to present a new name, "Legacy Park," to help visitors see a new vision for the property.
We have a variety of events and activities planned for the day. Start your morning off by participating in our "Downtown Dash" 5K or 1 Mile walk at 9 am. If you're not up for a run or walk, no problem – there are plenty of other activities to enjoy. The pond will be open for fishing, and the golf course will have four Par 3 holes available for play. We'll also have a modified disc golf course set up for those who want to test their skills. Archery Tag, a popular event from last year, is also set to return!
If you're looking for some friendly competition, be sure to sign up for our cornhole tournament at 12 pm. And throughout the day, we'll have water slides, flag football, walking trails, volleyball, and other outdoor activities available for everyone to enjoy.
When it's time to refuel, be sure to check out the "Big Belly Deli" food truck for some delicious eats.
We'll wrap up the event by 3 pm so that you have time to head over to Eaglefest, which starts at 6 pm. Come out and enjoy the beautiful weather, the great activities, and the community spirit at Downtown Again. We can't wait to see you at Legacy Park on June 3rd!
Video by Tyler Griffin (Grifster360)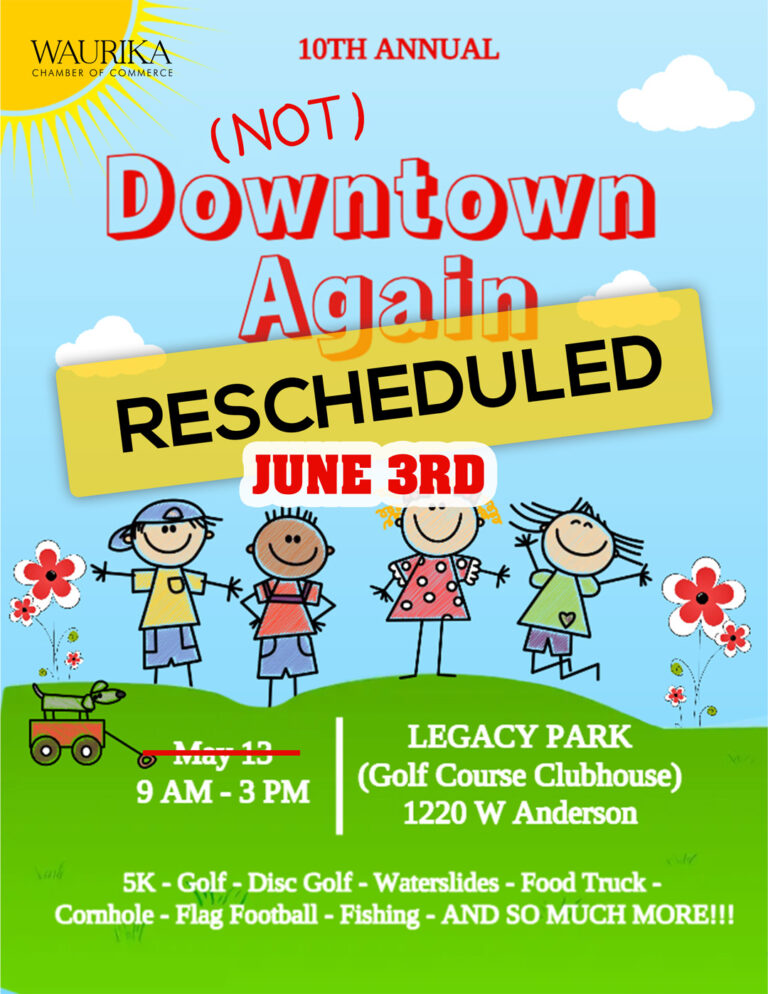 Event Director:
Jacob Eck – (580) 228-2201