A Main Street Block Party
Downtown Again is an event that was inspired by The Better Block. It is an all-day event created for Waurikans by Waurikans with a primary vision to use creative placemaking and pop-up shops to actively highlight potential uses for currently vacant spaces, and how much enjoyment can be had on Main Street. Each year has a focus project such as 2018's Farmers Market. The focal point of 2021's event will be the recently renovated Sorosis Park on the corner of D Ave and Main Street. We are proud of this beautiful space and all of the hard work that went into creating such a special place.
Several key elements have become staples to Downtown Again. These include the Downtown Dash 5K, 3v3 basketball tournament, and the outdoor movie to close out the day. Check this page each spring to see what will be happening in May!
2022 EVENT INFORMATION – May 14, 2022
2023 Date TBD
Video by Tyler Griffin (Grifster360)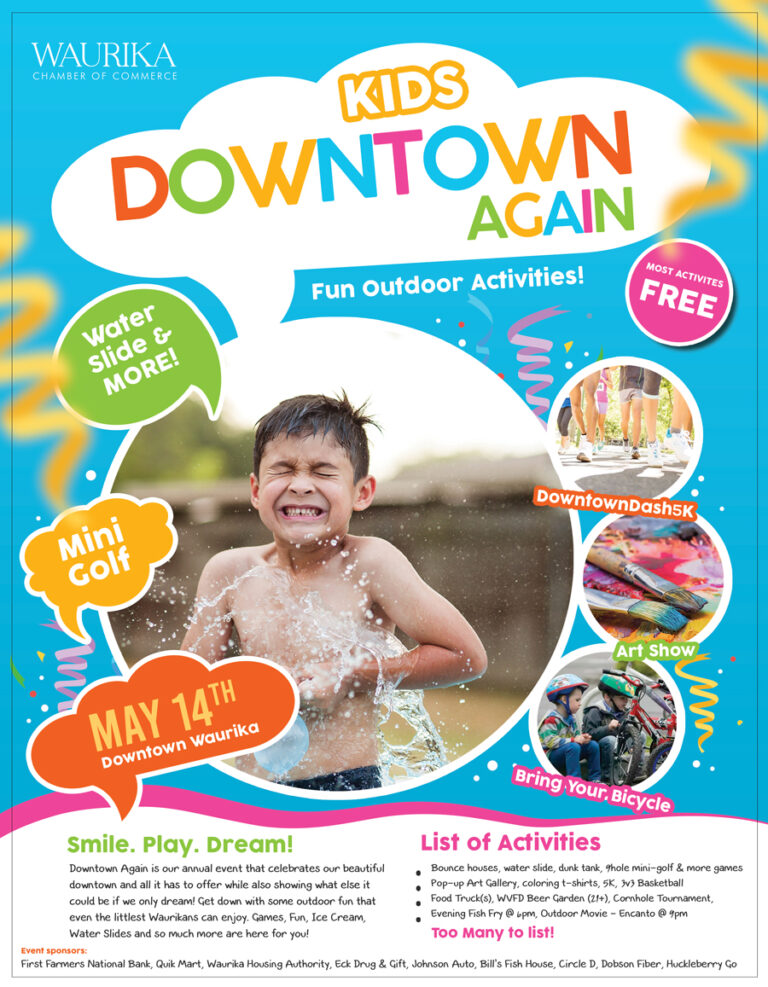 Downtown Dash Race Director:
Alan Harper
Downtown Again Director:
Jacob Eck – (580) 228-2201